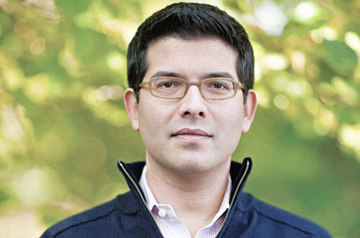 Adam Jiwan
Adam has a passion for investing and business building. Adam's career as an investor has taken him all over the world, and his experiences investing in public and private businesses across multiple geographies and sectors have coalesced into an investment philosophy that Adam applies at Ridge Road.
Adam's career has involved leadership positions at some of the most prominent investment management firms globally. He is particularly interested in periods of financial stress: dislocations and misperceived growth opportunities are his favorite hunting grounds for investment opportunities. Adam also enjoys coming up with creative investment structures that satisfy the objectives of multiple constituencies - he is a big believer in win-win outcomes.
Before co-founding Ridge Road Partners, Adam was a partner at TPG-Axon Capital Management, a multi-billion dollar global investment firm. Adam helped establish the firm's European presence, leading its London office. He later co-ran the firm's Asian hub from Hong Kong. While at TPG-Axon, Adam made significant investments in both public and private companies across a wide range of industries and countries.
Before TPG-Axon, Adam worked for Soros Fund Management as a public and private market investor, reporting directly to Soros' Chief Investment Officer at the time. Before Soros, Adam was an analyst in the Private Equity Group of the Blackstone Group.
Over the course of his career, Adam has served on numerous boards of directors. He is currently a board member of Avant Inc., a leading US online lender; non-Executive Chairman of Future Finance Loan Corporation, a Ridge Road portfolio company; and a director of TSX-listed Alignvest Acquisition Corporation.
Canadian by birth, Adam has lived in Toronto, New York, London, Hong Kong and the Bahamas. He, his wife, and their children currently live in Toronto.
Adam received an AB from Harvard College.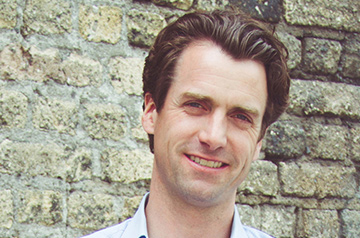 Brian Norton
Brian is a business builder, serial entrepreneur, restructuring expert, and process efficiency guru. He has a passion for leading, building, and fixing businesses that stretches back twenty years to when he launched his first business in his dorm room at Harvard.
Over the course of his career, Brian has built and restructured several businesses. In particular, he has had extensive experience bringing technology and process efficiency to inefficient or old world businesses, especially in the financial services and real estate sectors.
Prior to co-founding Ridge Road Partners, Brian was a Partner and Chief Operator of Arch Bay, a company formed following the financial crisis to buy and manage foreclosed single homes. Arch Bay purchased real estate worth over $1.5 billion across 50 states, and Brian built the team and operational capability to acquire and manage more than 15,000 homes.
Prior to Arch Bay, Brian helped build MRU Holdings, a private student loan business in the US that grew to be the 4th largest in the country. He has also previously built and managed several mortgage origination and servicing businesses as well as a technology company.
Born and raised in Chicago, Brian has lived in California, Germany, and Virginia. He, his wife, and their young children currently live in Dublin, Ireland, where Brian is Vice Chairman of Future Finance Loan Corporation, a Ridge Road portfolio company.
Brian received an AB from Harvard College and an MBA from UCLA.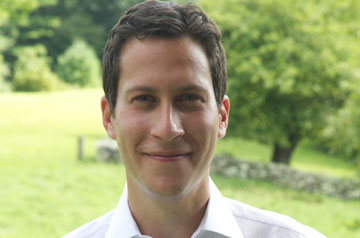 Michael Mager
Michael brings a depth of public and private investment expertise across multiple geographies, from the US and Europe to developed and emerging Asia. He invests with an owner-operator mentality and seeks to develop partnerships with management teams to create and grow long-term value.
Prior to joining Ridge Road, Michael spent eight years in Hong Kong, where he was a partner and portfolio manager at Ward Ferry, one of Asia's largest and longest standing hedge funds, with assets under management of over $1 billion and a track record of outperformance that stretches over fourteen years. At Ward Ferry, Michael invested in public and private companies across a range of countries and industries. Michael was a partner at the firm and a senior member of the investment committee, and he was actively involved in the firm's governance and management.
Michael has served on the boards of both public and private businesses, in the United States as well as internationally. He is currently a Director of Kitchen Art of South Florida and the Co-Chairman of TrialWorks.
Michael lives in New York with his wife, their daughter, and their corgi.
Michael received an AB from Harvard College and an MPhil in Economic History from the University of Cambridge. He is also a CFA charterholder.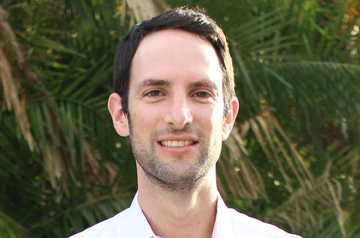 Ryan Pakter
Ryan brings extensive legal and deal-making expertise to the Ridge Road team. As a practicing attorney, Ryan worked on some of the largest M&A transactions in the United States, advising corporate clients on a range of complicated and variable matters. Ryan is also a passionate investor, and he has been investing in public markets since he was a teenager. He is very value-focused and, as a business leader, is keenly focused on mitigating risk while carefully and methodically deploying capital.
Ryan joined Ridge Road from Sierra Global, a long-short hedge fund with a successful two-decade history. At Sierra Global, Ryan was responsible for his own long-short silo within the firm's overall portfolio.
Prior to Sierra Global, Ryan was a bankruptcy and mergers and acquisitions lawyer at Davis Polk & Wardwell in New York. There, he assisted large corporations and private equity firms in executing a variety of public and private transactions and in navigating bankruptcy proceedings.
He also previously co-founded the Awethu Project, a social enterprise that develops entrepreneurs primarily from the most disadvantaged communities in his native South Africa. The organization has been recognized internationally by the Echoing Green Foundation and the Clinton Global Initiative, and locally by the South African Government and Archbishop Tutu among others.
Ryan received an AB from Harvard College, an MBA from Harvard Business School, and a JD from Columbia Law School, where he was a Senior Editor of the Law Review.